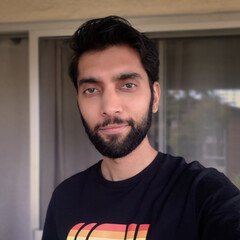 Sanket Tonde
3D Artist at Santa Monica Studio
Los Angeles, United States of America
Summary
Hello, I'm Sanket. Currently, I'm working as an Associate 3D Artist at Santa Monica Studio.
I started off as a Computer Engineer, but quickly found out that, it didn't stimulate my creative side. My love for video games turned me towards the entertainment industry. It gave me immense joy in investigating characters; finding clues that hinted me about their underlying story. Now, I would like to reverse the roles and be the person that places those clues and produce art that appeals to the audiences beyond aesthetics.
Skills
Digital Sculpting
3D Modeling
Texturing
Lighting
3D Animation
Rigging
Software proficiency
Experience
Associate 3D Artist at Santa Monica Studio

Los Angeles, United States of America

I am responsible for the following tasks at Sony SMS:

-Create 3D assets including modeling, sculpting, UV layout, and texturing.

-Collaborate with Art Director, Character and Environment teams to produce work that is in line with the artistic vision.

-Create guidelines and provide detailed feedback on outsourced assets to bring them up to studio quality.